Norfolk County Council 2012 budget cuts more jobs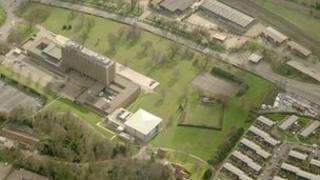 More than 360 jobs are to go at Norfolk County Council as part of plans to save £44m, the authority has announced.
The cuts, announced in its 2012-13 budget, are in addition to 443 people who lost their jobs in 2011-12.
The £595m revenue budget recommends a council tax freeze for residents and more funding for roads, apprenticeships and services for children in care.
County Council leader Derrick Murphy will recommend the plans to the council cabinet on 23 January.
The latest savings form the second year of a £155m package of cuts at the council.
Last year it cut £60m from its budget.
Mr Murphy said most of this year's planned redundancies would occur in the Conservative-controlled council's two biggest spending areas - children's and community services.
The leader said that despite a reduction of £17.1m in government grant next year, rising inflation costs and demand for services, the council was on track to deliver the savings.
In the report the Conservative-controlled authority said that by reducing costs and improving efficiency it was set to deliver a slight budget underspend.
Mr Murphy said: "We are acutely aware that times are hard, and whilst we have a clear course for the future, I believe it is right to invest where we can and use one-off funding to make a difference now, particularly for those most vulnerable, to give hope to our young unemployed."
'Tremendous anxiety'
George Nobbs, leader of the Labour group at Norfolk County Council, said the planned investments were "positive" but not a "budget for the youth".
"It's rather like a man who mugs you and then leaves a you a few pounds in your wallet and you're supposed to be grateful," said Mr Nobbs.
"A lot of these cuts are cuts that weren't necessary to be proposed in the first place. They cause tremendous anxiety to vulnerable people."
Jonathan Dunning, from workers' union Unison at Norfolk County Council, said it would challenge some of the council's planned redundancies.
He believed some of the cuts outlined for adult community services were "short sighted" and could "let down" some of the county's most vulnerable people.
Mr Murphy said a £50,000 planned reduction in the county council libraries book stock would be cancelled.
The report to the council's cabinet recommends a revenue budget of £595.7m and a capital programme of £78.2m for the year ahead.