Sandringham Estate murder: Police probe new sighting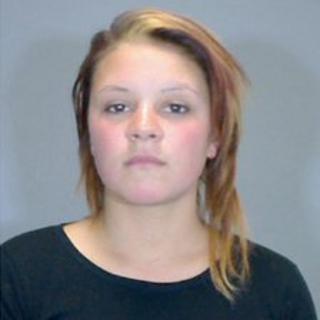 Police are investigating a possible new sighting of a woman found murdered on the Queen's Sandringham Estate in Norfolk.
The remains of 17-year-old Alisa Dmitrijeva were discovered by a dog walker in Anmer on New Year's Day.
She was last seen in Friars Street, King's Lynn, at around midnight on 31 August.
Officers are now investigating reports she was seen elsewhere in the town around 45 minutes later.
Det Ch Insp Jes Fry, head of the Joint Norfolk and Suffolk major investigation team, said: "Obviously it's very interesting to us.
New lead
"It puts her in a slightly different area of King's Lynn. It has yet to be verified. It's a member of the public who has rung in who believes they have seen her in the company of other people.
"It gives us a new line of inquiry."
Police are not revealing the exact location of the latest sighting.
Detectives believe she died within days of her disappearance.
People who organised events at Sandringham last summer are being asked to get in touch with detectives.
Police say they are particularly keen to talk to people who organised events between 30 August and 6 September.
Miss Dmitrijeva, who lived in Wisbech Cambridgeshire, was born in Latvia and moved to the UK with her family in 2009.
Police say she enjoyed a "party lifestyle" and spent time at internet cafes and parks when not at home.
Royal family updated
In a profile of the teenager released by police, officers said: "She enjoyed swimming outside and make-up, the latest fashions and going out with friends.
"Alisa was a really confident girl with many friends. She enjoyed using computers to keep in touch with her friends in Latvia. She was happy to come to England and had planned to be a beautician."
The site where Miss Dmitrijeva's body was found is regularly used for pheasant and partridge shoots.
She was identified by comparing detail from her palm with records.
The Queen and Duke of Edinburgh, who have been staying on the estate, were being kept up to date with developments in the case.
Detectives believe Miss Dmitrijeva was murdered and said it was "highly unlikely" that she died through natural causes, with no evidence of accidental injury.
In a statement, her family said: "We are devastated by the news of Alisa's death. We wish to grieve in private."