Young's confirms redundancies at Cromer Crab Company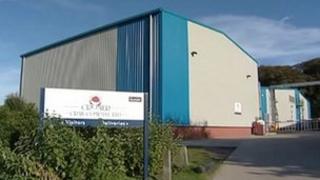 Young's Seafood has confirmed that 70 people are being made redundant on a voluntary basis at the Cromer Crab Company in Norfolk.
The firm announced the job cuts in December, but said enough staff had now come forward to avoid compulsory redundancies "at this stage".
Workers affected will start to leave the company by 16 January.
Young's said the staff consultation period would continue past its 90-day window that was set in September.
The seafood firm said it continued to look for a potential buyer for the north Norfolk site and ways to draw more volume into the factory, to avoid further job losses.
In September it was announced the plant could close entirely with the loss of up to 230 jobs, as Young's looked to review its manufacturing operations.