Journalist chosen over Blur man as election candidate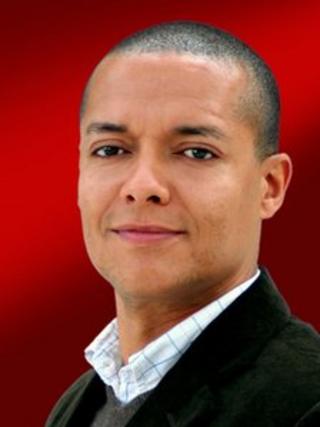 A television journalist has been chosen ahead of a former Blur drummer to become a Labour parliamentary candidate for Norwich.
Clive Lewis will take on current MP Liberal Democrat Simon Wright for the Norwich South seat at the next general election.
Dave Rowntree, who was part of the Britpop band Blur, was among the four candidates shortlisted for the role.
Mr Lewis was selected by Norwich Labour Party members on Saturday.
He said: "I will be sending out a clear message that Labour has an agenda for jobs, for growth, not cuts."
The seat had been held by Labour's former home secretary Charles Clarke until Mr Wright ousted him with a majority of 300 votes at last year's general election.
Mr Clarke, who served from 1997 to 2010, chose not to stand again.
Mr Lewis also faced competition from Norwich City councillor Victoria MacDonald and Joe Goldberg, who in 2010 ran for Labour in Witney, Oxfordshire, against Prime Minister David Cameron.
The Norwich Labour Party selected Mr Lewis following a hustings on Saturday. It has not revealed what percentage of the vote Mr Lewis secured.