Blur drummer Dave Rowntree wants to be Norwich South MP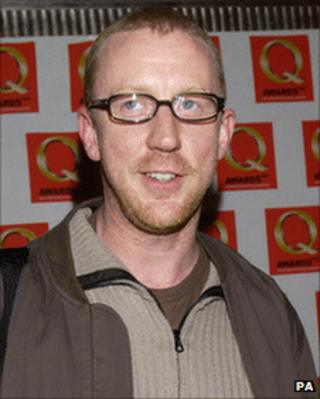 The former drummer with Britpop band Blur is hoping to become a Labour MP for Norwich at the next election.
Dave Rowntree is on a shortlist of four for the Norwich South constituency.
The seat belonged to Labour's former home secretary Charles Clarke until Lib Dem Simon Wright ousted him with a majority of 300 votes at last year's general election.
Rowntree has a home in Spixworth, near Norwich. He had a string of hits with Blur, including Parklife and Song 2.
Mr Clarke, who held the seat from 1997 to 2010, has chosen not to stand again.
Rowntree faces opposition from Norwich City councillor Victoria MacDonald; BBC journalist Clive Lewis and Joe Goldberg, who in 2010 ran for Labour in Witney, Oxfordshire, against Prime Minister David Cameron.
'Thrilled and honoured'
Labour members will decide who will become their prospective parliamentary candidate later this year.
Confirming his shortlisting on social networking site Twitter, Rowntree said: "I'm thrilled and honoured to be on the Norwich South shortlist in the esteemed company of @clivelewis01, @joedgoldberg, and @CllrVickyMD."
Rowntree grew up in Colchester, Essex, and formed Blur with Damon Albarn, Alex James and Graham Coxon.
Their third album, Parklife, spawned the hit of the same name; Girls and Boys and End of A Century.
In 1995, they won "the battle of Britpop" when Country House beat Roll With It by Oasis to number one.
The band's members have been involved in other projects since 2004 but reunited for a tour in 2009.