Ormiston Venture Academy 'halves' pupil exclusion rate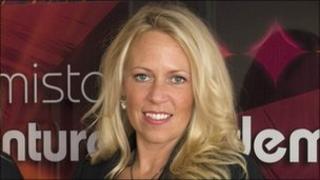 A Gorleston school says it has halved the number of pupils being excluded since becoming an academy a year ago.
Ormiston Venture Academy, formerly Oriel High School, reported 256 fixed term exclusions in 2009-10 but the figure dropped to 124 in 2010-11.
The academy, which has 650 pupils aged 11 to 16, has also improved GCSE results and increased attendance.
Principal Nicole McCartney said the improvement was down to increasing discipline and raising expectations.
"Students will meet whatever expectations you set - if you set very low expectations and have a very negative view... when you're approaching a student, that's exactly what you'll get back."
Fixed term exclusions can vary in length from a day to a term at the school's discretion and are mostly for persistent disruptive behaviour or threatening behaviour against an adult.
Schools also have the option to permanently exclude pupils and Ormiston's figures fell from seven pupils permanently excluded in 2009-10 to one in 2010-11.
Structured approach
Ms McCartney, from Michigan, USA, was previously vice-principal of Barnfield West Academy in Luton. She took over at Ormiston when it became an academy in September 2010.
She said that achieving higher behavioural standards had also been helped by a more structured approach from the teachers.
She said the children were "very well behaved".
"Lessons are now worth behaving for. I think any good teacher will know that if you are engaging children they will behave and that they will be interested and they will be happy to be there," she said.
"I think the two do go hand-in-hand, so I think in terms of behavioural incidents, especially behavioural incidents which are serious enough to merit a fixed term exclusion, those now don't happen as often as they did."
But Terry Haydn, professor of education at the University of East Anglia, warned that a structured approach was not always enough to deal with persistent bad behaviour.
"Teachers should try to make their lessons engaging but it would be a mistake to suggest that if the teacher has prepared a good lesson the classroom will automatically be perfect because there are some kids who are so troubled, so difficult because of may be home background factors, that they will disrupt even a well-planned and a well-prepared lesson," he said.
"The teachers often have to make quite difficult decisions about keeping difficult and disruptive kids in the class."