Louis de Bernieres backs international youth orchestra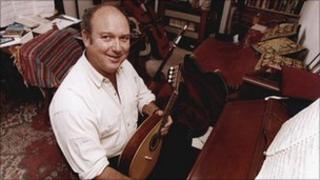 A new youth orchestra bringing together musicians from Norfolk in the UK and instrumentalists from Germany and Serbia has been officially launched.
The international orchestra called Triorca will include members of the Norfolk County Youth Orchestra (NCYO).
Triorca, which was funded with a 200,000 euro (£177,300) grant from the European Union, was launched at the Royal Norfolk Show.
Author Louis de Bernieres, the patron of NCYO, gave his backing to the plans.
'Tremendous fun'
Mr de Bernieres, author of the best-selling novel Captain Corelli's Mandolin, said: "I think it's a wonderful idea.
"You can get to travel to each others countries as there are going to be periods of residence so it's a chance to pick up other people's musical traditions and ideas.
"It'll be a tiny contribution towards international understanding which is not unimportant and it'll be tremendous fun for the young musicians.
"I have a three-year-old and a six-year-old so I'm always thinking of the kinds of thing that I would like them to be able to do if they had the chance."
The 100-member orchestra, aged 16-25, will perform concerts across Europe.
The project aims to celebrate the "universal language" of music while helping young people develop their musical skills and understanding of different cultures, said Janet Murphy, deputy cabinet member for education at Norfolk County Council.