Royal Norfolk Show manager vows 'special' two-day event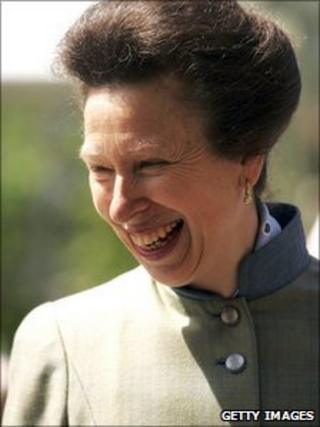 The chairperson of the Royal Norfolk Show has said this week's two-day event will be "special" with the Princess Royal attending on Thursday.
Princess Anne will take over presidency of the Royal Agricultural Society of the Commonwealth during her visit.
She will then meet the public during her tour of the Norfolk Showground at Costessey in Norwich.
"It's always a special day when a royal visitor comes to the show," said show manager Sarah de Chair.
The annual agricultural show, thought to be the largest two-day event of its kind in the country, starts on Wednesday and is expected to attract 100,000 visitors.
New attractions this year include a 1950s farm machinery display and a first ever appearance by the Team Lotus F1 team which is based in Norfolk.
Celebrities expected to attend include BBC F1 anchor Jake Humphrey, Britain's Got Talent finalist Ronan Parke and former Norwich City footballers Paul McVeigh and Iwan Roberts.
There will be live coverage from the Royal Norfolk Show on BBC Radio Norfolk on 855 and 873 MW on both days, with live updates on Twitter.