Family of woman beheaded in Tenerife issues statement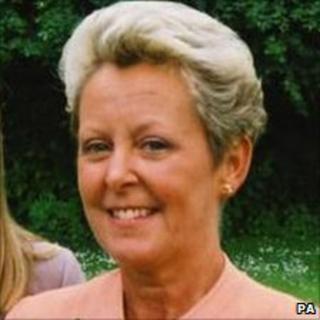 The family of a British woman who was beheaded in Tenerife has issued a statement thanking the island's police.
Jennifer Mills-Westley, 60, originally from Hellesdon, near Norwich, Norfolk, was killed in Los Cristianos on Friday.
A Bulgarian man, Deyan Valentinov Deyanov, 28, was arrested on suspicion of killing her soon after the attack. He is being held at a psychiatric unit.
Mrs Mills-Westley's family also thanked the Foreign and Commonwealth Office, Victim Support and Missing Abroad.
"Without the generous support and help we have received from these people we don't know how we would have got through to this stage," they said.
"We can't thank them enough."
A warrant for the arrest of Mr Deyanov, after a previous court appearance, was issued three days before the attack.
'Time to grieve'
The statement, issued through the Missing Abroad charity, said Mrs Mills-Westley's family had been reassured the Spanish investigation was being handled effectively and that justice would be served.
It added that, following professional advice, the family would be making no comment on the police investigation or on any aspect of Mrs Mills-Westley's death.
Matt Searle from Missing Abroad said: "This has been an awful time for the family.
"There has been intense media interest in the case and a degree of speculation.
"But this is not a time for speculation - it is a time for the family to grieve and come to terms with their loss.
"Speculation in the press as to the circumstances surrounding this tragedy is unhelpful and adds weight to the family's grief."
Mrs Mills-Westley retired to Tenerife after working as a road safety officer at Norfolk County Council.