Friend of woman found in freezer had 'partner concerns'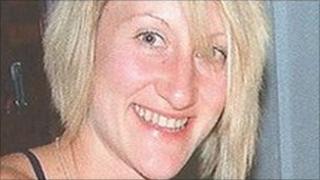 The best friend of a woman found dead in a pub freezer has told a court of her worries about the man accused of murdering her.
Stephanie Hall told Norwich Crown Court she had concerns over Rebecca Thorpe's relationship with Michael Tucker.
Mr Tucker, 50, is alleged to have shot Miss Thorpe, 29, as she sat in the bath and dumped her body in a chest freezer.
Mr Tucker, who ran The Compasses pub at Snettisham, near Hunstanton, with Miss Thorpe denies her murder in March 2010.
He admits killing her but denies it was a deliberate, pre-meditated act.
'Disappeared for weeks'
Miss Hall told the jury how she had become friends with Miss Thorpe at school and played hockey with her for Denver Ladies, describing her as a friendly but private person.
But she said she had concerns over her friend's relationship with Mr Tucker, especially after hearing how he twice attempted suicide and once disappeared for three weeks after claiming to just be popping out for bread and milk.
She said that Miss Thorpe became "run down" soon after taking on The Compasses with Mr Tucker in 2009 and confided that she wanted out of both the business and the relationship just months before her death.
Another witness, Theresa Minns, told the court she had thought her partner was having an affair with Miss Thorpe and told Mr Tucker about her suspicions.
She said he had replied: "No, I don't think so. If I thought they were, I've got a gun and I'd blow both their heads off.
"You'd find him at the bottom of Hunstanton cliffs."
The case continues.