University Campus Suffolk increases its tuition fees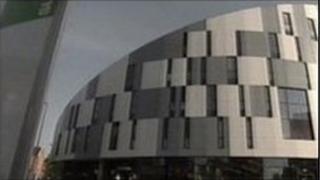 University Campus Suffolk (UCS) is more than doubling its tuition fees for the forthcoming academic year.
It will charge European Union and UK full-time undergraduates £7,500 for foundation degrees and £8,000 for bachelor degrees.
UCS currently charges £3,375 in tuition fees for all undergraduate degrees.
The institution said the new fees, which are subject to Office for Fair Access (OFFA) approval, represented excellent value for money.
More than 20 English universities have already declared their intended fee levels for next year, with the majority planning to charge the maximum £9,000.
'Can-do institution'
They include Cambridge, Oxford, Imperial College London, University College London, Birmingham, Manchester, Durham, Exeter, Warwick and Lancaster.
Students at UCS receive joint degrees from the University of East Anglia and the University of Essex.
Professor Mike Saks, Provost of UCS, said: "We are a new, can-do higher education institution with very good facilities, and we plan to deliver the best higher education for Suffolk.
"Our fees represent excellent value for money and will enable us to cover our costs in an increasingly tightly run and cost-effective institution."
As part of its access package, UCS said it would invest over £2m in attracting students from a wide range of backgrounds and helping them continue their studies.
On Wednesday UCS opened its new £22m James Hehir Building, home to specialist teaching and research facilities including clinical skills laboratories.