College of West Anglia wins £1.5m boost for new block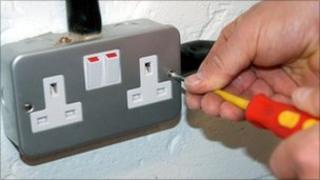 A Norfolk college is set to get a £1.5m boost to help build a new technology block.
Norfolk County Council is providing the funds to replace old workshops at the College of West Anglia's King's Lynn campus.
The money will come from the Norfolk Infrastructure Fund, which is drawn from second homes council tax.
Students studying engineering and electrical installation, among other subjects, will benefit from the plans.
'Skilled individuals'
In 2009 the college had to withdraw plans for new, multi-million pound facilities after the government said it did not have enough capital funds.
Now Norfolk County Council is matching £1.5m already committed by the Borough Council of King's Lynn and West Norfolk to help the college update its technology block.
"The College of West Anglia has delivered generations of skilled individuals into the local economy," said Derrick Murphy, leader of Norfolk County Council.
"This funding will allow the college to replace much of their existing technology facilities and provide training for young people and adults for years to come."