BBC Introducing in Norfolk: Send in your new music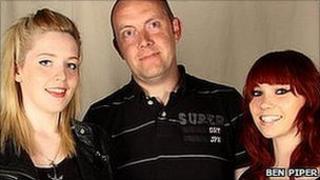 Think your music deserves a bigger audience than just being listened to by your best mates, mum and dog?
If you're writing and performing original tracks - and live in Norfolk - then we can help share your musical masterpieces with the world.
BBC Introducing in Norfolk showcases the best unsigned and under-the-radar music emerging across our patch.
If you've got a dazzling demo, then send it in to the show after taking a look at this checklist:
1. All submitted material should be original - strictly no covers.
2. If you're sending in CDs put your contact details - name, address, phone number - on both the sleeve and disc.
3. Obvious, we know, but check the CD will play before you send it off.
4. Make sure the recording is loud enough for it to get played on radio.
5. We are unable to return any material.
6. Send us some details about your band - ideally including your biography, band website and Facebook/MySpace/Twitter/YouTube addresses.
To send mp3s, use the BBC Introducing Uploader.
We are unable to accept mp3s via e-mail, as they block up our inbox and can carry viruses.
When you burn tracks to CDR, make sure they are audio CDs (not data CDs) so that they can be played in normal stereo CD players.
Then send your work to:
BBC Introducing in Norfolk, BBC Radio Norfolk, The Forum, Millennium Plain, Norwich, NR2 1BH.
E-mail BBC Introducing in Norfolk your photos and biography.
You can listen to BBC Introducing in Norfolk every Friday between 19:00 and 20:00 GMT on BBC Radio Norfolk on 95.1, 95.6, 104.4FM and DAB. Listen online at bbc.co.uk/norfolk and for seven days after broadcast on the BBC iPlayer.