Man who murdered friend in cannabis row jailed for life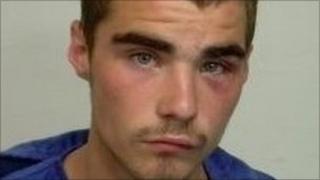 A man from Norfolk has been given a life sentence for murdering his friend in a row over stolen cannabis.
Ryan Bowers, 19, of Ely Way, Thetford, had denied the murder of Anthony Adams, also 19, on 5 June 2010, claiming he had acted in self defence.
Norwich Crown Court was told Bowers stabbed Mr Adams in a row about drugs. The victim died later in hospital.
Bowers was told he must serve a minimum of 20 years in jail before he can be considered for parole.
Bowers' girlfriend Shana Langston, 20, of Browning Road, Ipswich, is due to be sentenced on 8 February after being convicted of assisting an offender.
The court heard she intervened by hiding knives Bowers had used to stab Mr Adams and encouraged him to leave the scene.
Bowers had claimed he had acted in self defence and had not meant to kill the victim.