Jury considers case of ex-pastor facing sex charges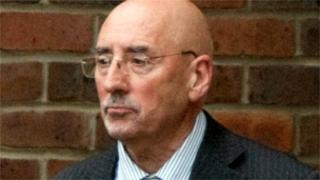 The jury in the trial of a former pastor at a Norfolk church accused of sexually abusing a girl over a seven-year period is considering its verdict.
Malcolm Hoare, 68, of Whitefriars Road, King's Lynn, is accused of having sex with a young member of the town's Baptist Church congregation.
Norwich Crown Court was told the abuse started in the late 70s when the girl was 11 years old.
Mr Hoare faces four charges of sex with a child and eight of indecent assault.