Burglar who targeted elderly jailed for 11 years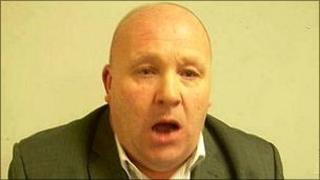 A man who carried out 101 burglaries across England has been jailed for 11 years at Norwich Crown Court.
Neil Seagrave, 49, from Fitzgerald Road, Norwich, stole from elderly women after getting into their homes by posing as a policeman or electrician.
He used the electoral register to find out information about his victims.
His crimes were carried out in Norfolk, Suffolk, Cambridgeshire, Stockport, Humberside, Staffordshire, West Mercia, Manchester, Lincolnshire and Northants.
Described by police in Norfolk as one of the most prolific distraction burglars in the country, with the victims aged 76 to 96, most of whom lived on their own.
The court heard Seagrave spent all the money he took on a life of luxury, paying for top hotels and hire cars.
Although he targeted victims across England, Seagrave was finally arrested just miles from his home.