Sky Sports commentator apologises over Hillsborough remark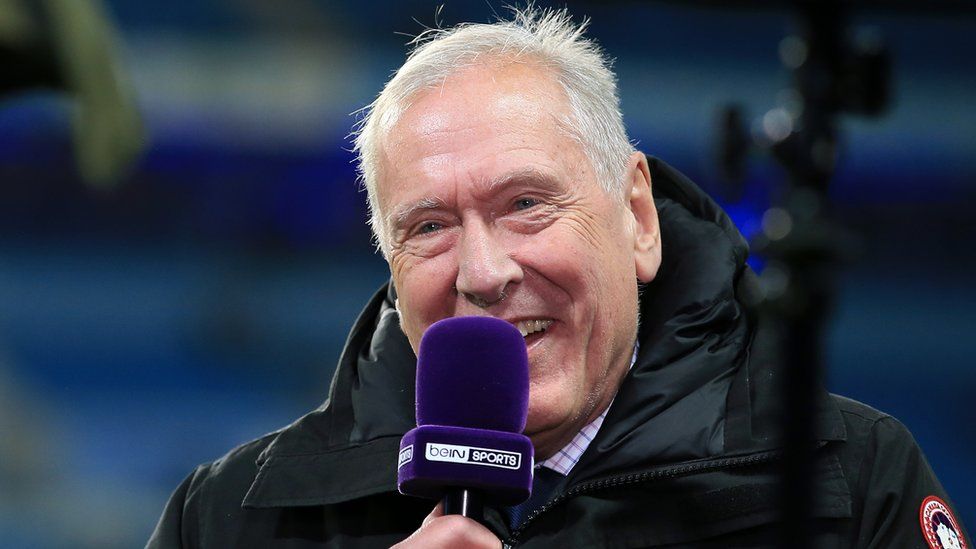 Football commentator Martin Tyler has apologised after referring to "Hillsborough and other hooligan-related issues" in a BBC interview.
The Sky Sports commentator made the reference while appearing on BBC Radio 4's Today programme.
Liverpool Metro Mayor Steve Rotheram insisted Mr Tyler said sorry for his "exceptionally crass" words.
Mr Tyler later apologised, while the BBC said it regretted not challenging his remarks "robustly".
The commentator said he wanted to "apologise sincerely and wholeheartedly for any misunderstanding".
He added that there was "no connection at all between the Hillsborough disaster and hooliganism".
Ninety-seven Liverpool fans died as a result of a crush during an FA Cup semi-final at Sheffield Wednesday's Hillsborough stadium on 15 April 1989.
In the aftermath, police falsely claimed that fans "forced" a gate at the ground, while The Sun newspaper made untrue allegations about fans' behaviour.
Mr Tyler made his comments while being interviewed about the Premier League launch in 1992 by Today presenter Martha Kearney and Justin Webb.
He said the game was "in a bit of a crisis at that time", adding: "We weren't that long after Hillsborough and other hooligan-related issues as well, so it was a very much a difficult time for the game generally."
Mr Rotheram, who was at Hillsborough, said on Twitter that Mr Tyler's remarks had been "exceptionally crass".
He said the commentator was "a man who should know much better".
"Even now, people whose careers are built on football still spread these foul smears," he said.
In a statement, Mr Tyler said "while discussing various crises facing football 30 years ago, I referred to some examples including the Hillsborough disaster and also controversy over hooliganism at matches".
"These are two separate issues," he said.
"There is no connection at all between the Hillsborough disaster and hooliganism - I know that, and I was not implying that there was."
Mr Rotheram and Ms Byrne also criticised the Today presenters for not correcting what Mr Tyler said.
The mayor said the commentator "should know better, but why do interviewers never challenge these smears that have been so resoundingly disproven time and again?"
In a statement, the BBC said: "We regret that we did not robustly challenge Martin Tyler on a comment which appeared to link Hillsborough and hooliganism."
"Martin has since apologised for the comment and clarified that these were separate examples and he did not intend to conflate the two," a spokeswoman added.