Abortion: MP Charlotte Nichols shares experience after US ruling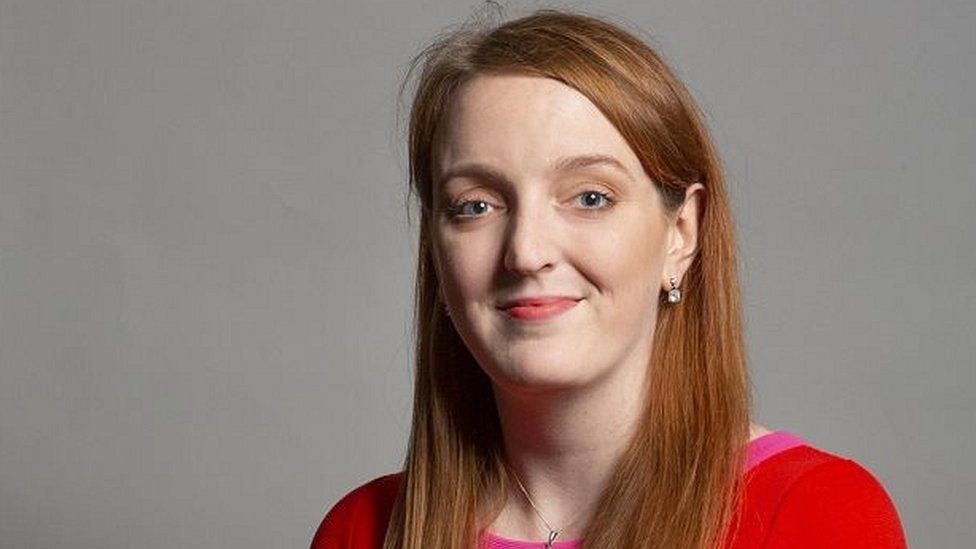 An MP who found it "incredibly difficult" to get an abortion when she was 19 has said recent moves in the US are "devastating" for women's rights.
Warrington North's Charlotte Nichols said the news had made her want to discuss her own experience publicly for the first time.
She said she had felt "very judged" at the time, as her doctor had refused to support her on religious grounds.
The Labour MP spoke as millions of women in the US face losing the constitutional right to abortion, after judges overturned a 50-year-old decision and paved the way for individual states to ban terminations.
If you're affected by the issues in this piece, you can find support from BBC Action Line.
The 31-year-old tweeted that she could "probably trace every good thing since" back to her decision to have an abortion.
"I was in a relationship, but it wasn't the right time for me," she said.
"I wasn't in a great place mentally and it probably would have meant having to drop out of my studies and not being able to complete my degree."
Amen to this. I had an abortion as a teenager and can probably trace every good thing since back to that decision. I've also lived in the US, and it's devastating to think of all the young women like me denied the opportunities I've had as that choice has been snatched away. https://t.co/BiO3yY4pGs

— Charlotte Nichols (@charlotte2153) June 26, 2022
She said she went to her GP, but "unfortunately, for religious reasons, my doctor wouldn't help support me".
"Within UK law, doctors can refuse to offer abortion on religious grounds and they may also refuse to refer you to another doctor who will," she said.
"It was incredibly difficult at the time [and] I felt very judged.
"This was a doctor who had been my doctor for years and I had gone to them at a time when I needed help and wasn't able to get it."
She said she was "very lucky" as she was able to turn to Liverpool Women's Hospital for help and the staff there were "absolutely fantastic" and supported her "throughout".
She said that "as someone who is religious", she respected her doctor's right "to have a different opinion and ultimately I was able to access the care I needed", but it was "devastating" women would now be "denied the opportunities I've had".
Ms Nichols, who has lived in the US, said the court ruling would result in women having to make lengthy journeys to access abortions and a "huge strain" being put on services where it is legal.
The ruling has sparked debate across the world and seen a number of high-profile figures speak out against it.