Family of girl, 4, killed by speeding driver welcome law change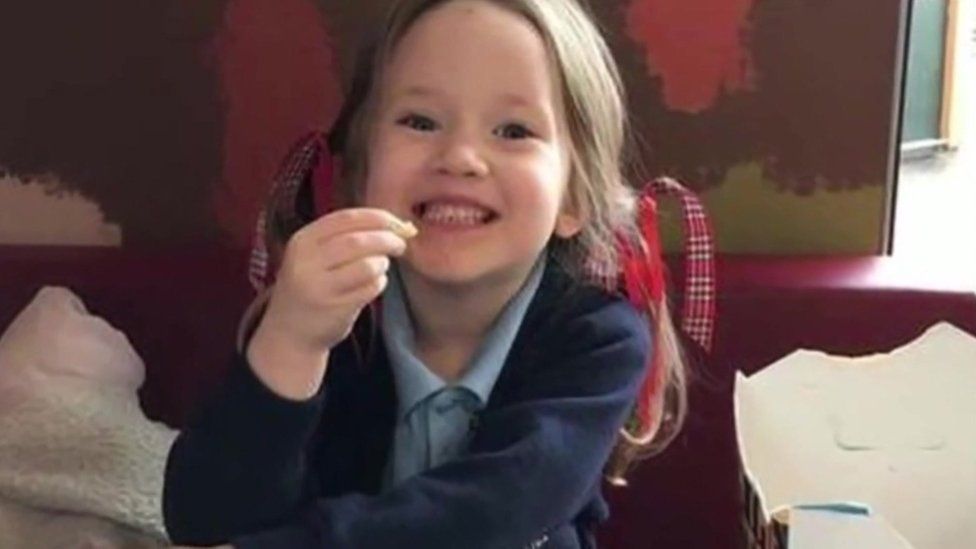 The family of a four-year-old girl killed by a speeding driver has said her death "means something now" as the sentencing law is tightened.
Violet-Grace Youens was killed in St Helens, Merseyside, in 2017 by a hit-and-run driver who is now out of jail.
Her mother Becky Youens, who has fought for the law change, said: "Every day is torture. I miss her so much."
Mrs Youens also told BBC North West Tonight: "He gets to come out of prison and live his life."
She added: "I miss my beautiful girl so much. I just want her back so much."
Violet-Grace's father Glenn Youens welcomed the tougher sentencing laws as his daughter's "legacy" but said her killer "has been allowed to carry on with his life" which was "frustrating".
He added: "It is not going to change anything for us, it is Violet's legacy.
"Violet has given the judges the power to do it. Her death means something now."
The parents of Joseph Brown-Lartey 25, who was also killed by a speeding driver have been campaigning since their son's death in 2014.
He was killed in Rochdale, Greater Manchester, when his car was hit with such force it split in two.
Driver Addil Haroon, 18, drove through a red light in a residential area at 80mph.
A day before the crash, Addil Haroon sent his friends a Snapchat, showing his rented car going 140mph.
Welcoming the law change, Ian Brown-Lartey said: "We had MPs, everybody all done their job, now it is up to the judges.
"It is their turn to utilise it because it has been given to them."
Related Internet Links
The BBC is not responsible for the content of external sites.