Chester ice cream shop worker demoted over pregnancy wins £38k
By Eloise Maddocks
BBC North West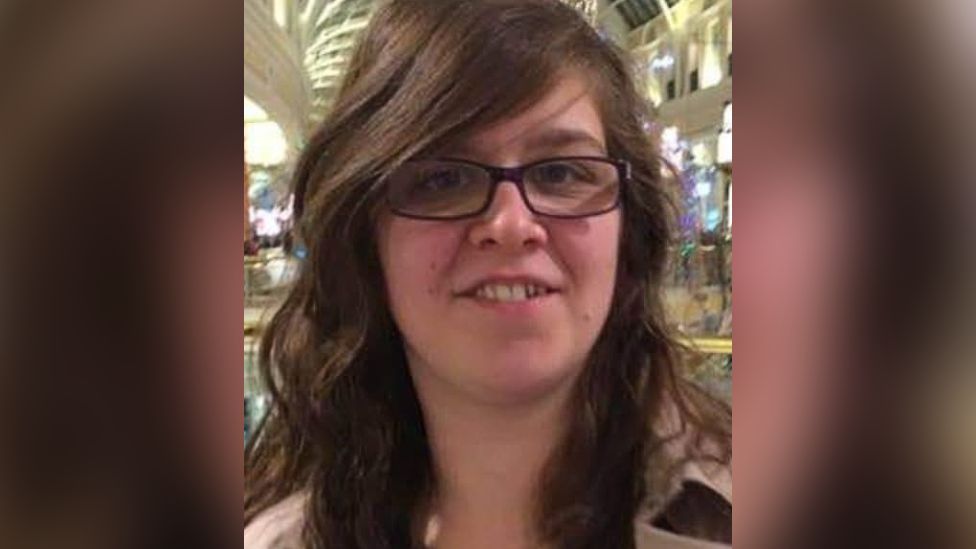 A ice cream shop's assistant manager who was made to feel "ashamed to be pregnant" by her employer has been awarded £38,000 by a tribunal.
Abbey Gannapureddy was demoted from her role at Chester's Icestone Gelato after she became pregnant in 2019 and told to find another job when she complained.
The 29-year-old was then made redundant while on maternity leave.
She said the discrimination affected her mental health and she "missed out on the enjoyment of being pregnant".
Icestone Gelato has been approached for comment.
Ms Gannapureddy began working for at the shop on Bridge Street in September 2018 and said that her manager had initially been a good boss.
"The whole atmosphere in the shop was great - there was so much laughing and joking," she said.
However, she said when she revealed her pregnancy in April 2019, "all of a sudden, something just clicked".
Her tribunal heard that despite requests, a pregnancy risk assessment was not carried out until six weeks before her maternity leave and that because she could not perform some physical tasks, such as lifting tables, she was demoted and put on minimum wage.
Ms Gannapureddy said she was also told by one staff member she should not be working and that if he had a pregnant wife, he would not allow her to work.
She said when she raised these comments with her manager, he told her he could not help her any further, adding: "You'll need to look for another job."
She left on maternity leave and gave birth to her son in November, but did not receive the pay she was owed and in the following May, she received a letter confirming her redundancy.
Awarding her £38,677, it found her pregnancy "was an effective cause of the demotion" and the lack of a risk assessment "was an act of pregnancy discrimination".
Ms Gannapureddy, who has not yet been paid the compensation, said it had never been "about the money", but was "more the principle and how it's affected my mental health and my family".
"What I thought would be an exciting time was made to feel shameful," she said.
"To this date, I have bad anxiety and I'm not sleeping properly.
"I missed out on the whole enjoyment of being pregnant."
Cheshire, Halton & Warrington Race & Equality Centre's Elizabeth Lambrakis said it was "one of the most blatant cases of discrimination that I've seen".
She added that Icestone Gelato's failure to pay was "merely adding insult to injury" and her charity would take "enforcement action" against the firm and seek "a substantial fine".
Related Internet Links
The BBC is not responsible for the content of external sites.