Ringo Starr mural unveiled at the Beatles' fan spot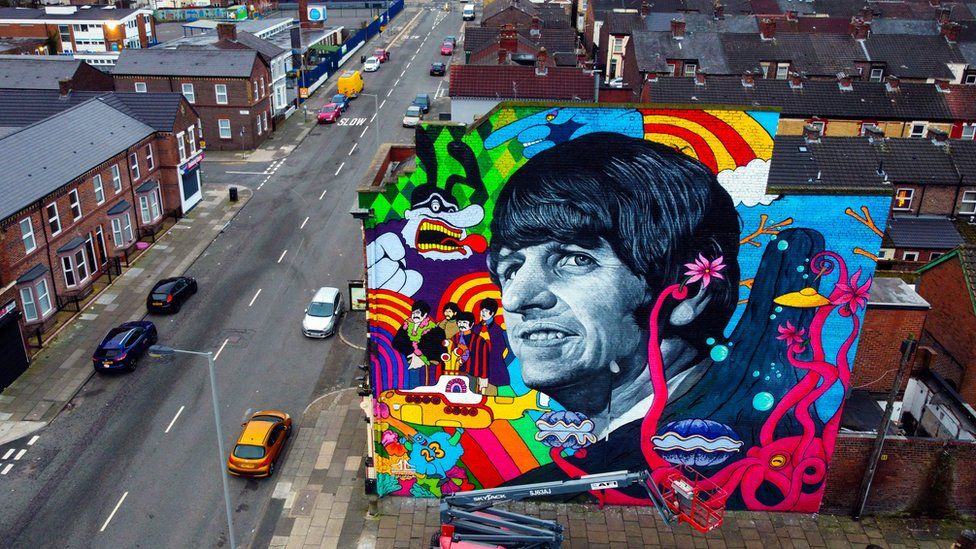 A mural of Ringo Starr has been unveiled on the site of a former pub, streets away from where the Beatles drummer grew up in Liverpool.
The artwork covers the entire wall of the former Empress pub in Toxteth, which Starr paid tribute to on the cover of his first solo album in 1970.
Beatles fans regularly visit the pub despite it closing down many years ago.
The piece was painted by Liverpool artist John Culshaw, who is known for football-themed murals across the city.
Starr, 81, grew up on Madryn Street in the Dingle area, while his mother Elsie worked as a barmaid in the nearby Empress pub on Admiral Grove.
It has been rumoured that the building could be transformed into a Beatles-themed hotel, but, according to Liverpool City Council planning documents, the former pub is to be converted into housing.