University of Liverpool: Marking chaos puts careers at risk, student says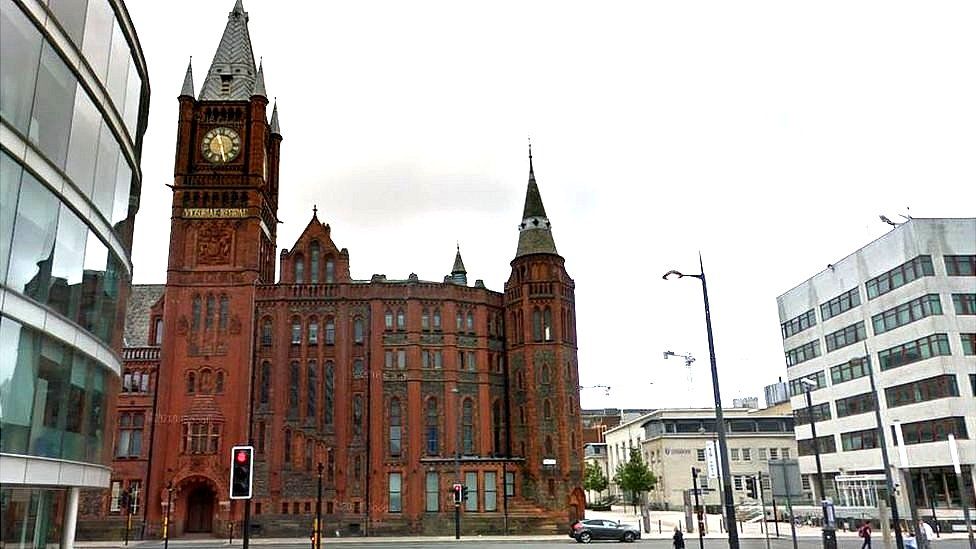 About 1,500 university students have not had their degrees classified due to a marking boycott over job cuts, a union has said.
PHD student Abi O'Connor said the redundancy plan was "putting careers at risk" and "left students in limbo".
The university said most students received results on time but a small number had been delayed by the protest.
More than 1,000 staff started a marking boycott on 18 June, the University and College Union (UCU) said.
Ms O'Connor, who is waiting for her PhD result, said students had been "left in limbo" and felt they were being "used as a pawn" in the dispute.
She said students were angry at the plan to cut staff jobs.
"You should never make experts in their field redundant, particularly during a global pandemic," she said.
The student union for the university, Liverpool Guild, said: "Students deserve to be enjoying their summer after such a difficult year, not worrying about when they will ever get their marks."
Rosalynd Southern, a political communication lecturer and UCU committee member, said she was "in awe of the way students have adapted... and worked so hard" during the pandemic.
"To have this... at the last hurdle... is just an absolute slap in the face," she said.
A university spokesperson said "a small number of subjects" were "significantly affected" by the marking boycott.
"The majority of subjects have released results on time and over 98% have achieved a classified or pass degree."
Results for a "small number" of subjects should be published next week with the majority receiving their classification, they added.
Related Internet Links
The BBC is not responsible for the content of external sites.