British fugitive Michael Moogan arrested in UAE over drugs plot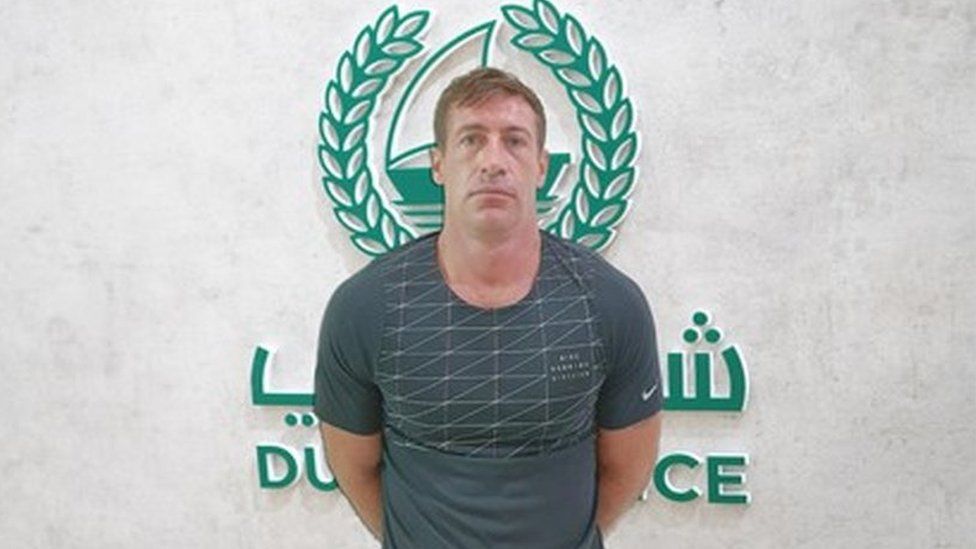 One of the UK's most-wanted fugitives has been arrested in Dubai.
Michael Paul Moogan, from Liverpool, had been on the run for eight years before being detained on 21 April.
The National Crime Agency (NCA) said it suspected the 35-year-old had been involved in plans to import drugs from Latin America to Europe.
Officers said he had been using false identities after escaping a police raid on a café believed to be a front for a drug cartel.
The NCA said Mr Moogan and two other British men were linked to meetings at the Café de Ketel in Rotterdam.
They described it as "a business not open to the public that could only be entered via a security system".
It was "central to a plot to bring hundreds of kilos of cocaine into the UK every week," they added.
At the time of the raid, only one of the men - Robert Hamilton, 71, from Manchester - could be found.
He was jailed for eight years in 2014 after admitting drug crimes.
The other man - Robert Gerrard, 57, from Liverpool - handed himself after three years on the run.
He admitted drug trafficking offences and was jailed in 2017 for 14 years.
Mr Moogan, who has been arrested for allegedly conspiring to import cocaine, will be flown back to the UK where he is due to face trial.
Nikki Holland, NCA director of investigations, said: "This case should serve as a warning to others on the run from the NCA - we have a global reach, we never give up and they can never rest easy."
Related Internet Links
The BBC is not responsible for the content of external sites.