University of Liverpool: Academics sign letter against 47 'callous' job cuts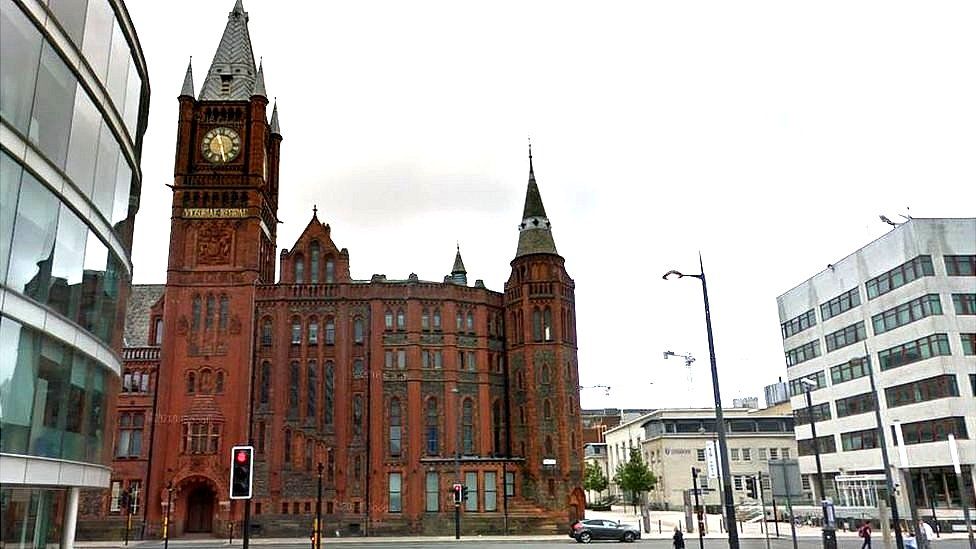 Two hundred academics have signed a letter deploring "callous" plans to cut 47 jobs at the University of Liverpool.
The compulsory redundancies at the Faculty of Health and Life Sciences were announced in January.
The open letter, sent earlier, said the university's actions were "utterly unacceptable", would "destroy morale" and damage its reputation.
Executive Pro Vice Chancellor Louise Kenny said it was about "increasing academic quality" and not cost-cutting.
The University and College Union (UCU) said it was "vehemently opposed" to the proposals which it said "represents a huge attack on job security".
"This is not being done out of financial necessity. Instead, management are identifying people they perceive as low performers," Anthony O'Hanlon, University of Liverpool UCU branch president said.
"Many of those at risk are some of the most respected people in their field and include academics who have produced research that has advanced our understanding of Covid."
The letter says: "We find the treatment of our colleagues, some of whom have served the University for 15 or more years, callous and utterly unacceptable, especially during a global pandemic when there are few opportunities for alternative employment.
"If this action goes ahead, it will wreak untold harm on the quality of undergraduate teaching, negatively impact our PhD students, undermine our research endeavours, destroy morale and trust, and damage the reputation of our university."
Staff who left comments attached to the letter described the cuts as "shocking", "disgusting" and "had angered many colleagues".
Louise Kenny, Executive Pro Vice Chancellor of the Faculty of Health and Life Sciences said the "realignment" of the faculty had been "carefully considered".
She said the redundancies were "focused on increasing academic quality and the societal impact of the faculty's research and expertise, which has the potential to significantly improve the health and wellbeing of Liverpool's residents".
She said the university was in consultation with trade unions.
Patricia Murray, professor of stem cell biology and regenerative medicine, said it had "united our faculty in outrage".
She said the university "has been very clear that the motivation for this is not to cut costs, but rather to use the money saved to employ people they think are superior."
And she questioned how losing talented colleagues could lead to residents' improved wellbeing.
Related Internet Links
The BBC is not responsible for the content of external sites.