Coronavirus: Mayor warns against Christmas Covid-19 complacency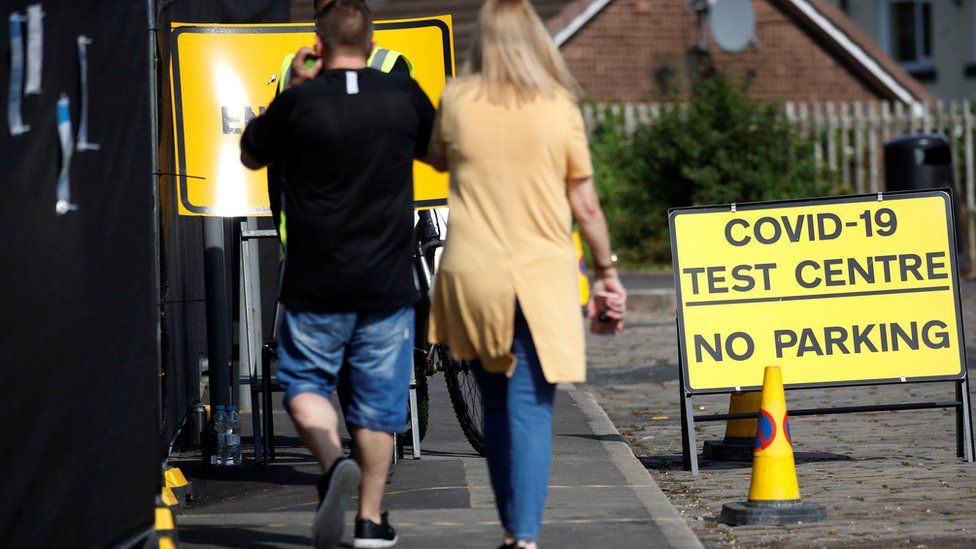 Liverpool's mayor has said the city's mass-testing trial has made "good but not fantastic" progress and warned against complacency over Christmas.
Joe Anderson said some 140,000 people had been tested since the pilot began but urged more people to come forward.
He said a drop in Covid-19 cases in the city from almost 700 per 100,000 at its peak last month to 277 was "promising".
Liverpool had among the highest rates of deaths from coronavirus in October, when the wider Liverpool City Region became the first area in England to face tier three restrictions.
About 2,000 soldiers were deployed for the pilot, which is being rolled out to 67 more areas in England.
Mr Anderson said about a quarter of the city's population had taken tests but he wanted to see that rise to 50%.
The Labour mayor said if infections continue to fall he will argue for the city not to return to tier three-style restrictions when the second national lockdown ends on 2 December.
However, when asked about relaxing restrictions over Christmas Mr Anderson said it would be "madness to allow the genie out the bottle and then try to force it back in".
He continued: "We know how difficult that it is. We tried that in September. We allowed students to come back to our city, kids to go back to school, shops to reopen, businesses to reopen.
"We have got to potentially relax things but not to the extent that it spreads as it has done.
"We have got to get the balance right and learn the lessons of September."
Related Internet Links
The BBC is not responsible for the content of external sites.