Hugo Boss drops Scouse slogan trademark action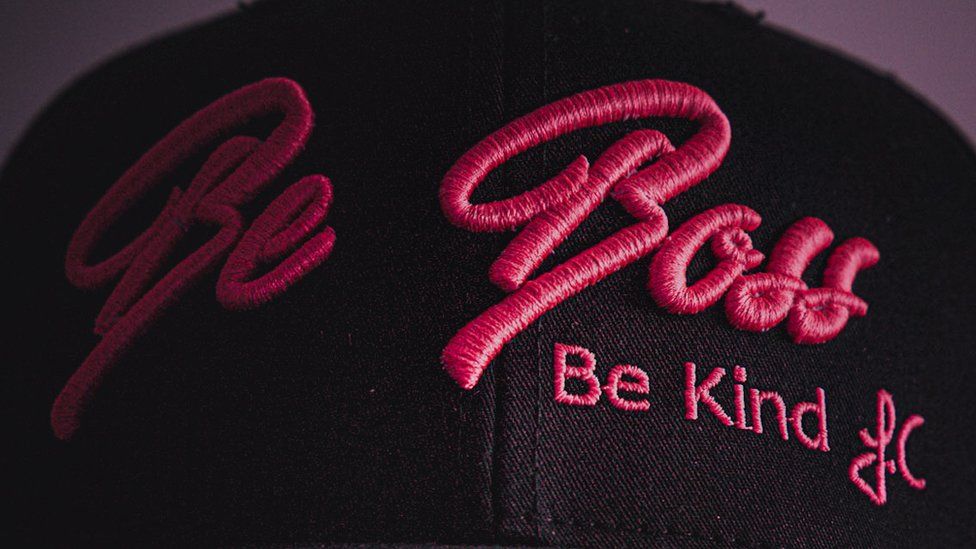 Fashion giant Hugo Boss has dropped its legal fight with an artist over his use of the word "boss" in a clothing range.
John Charles, from Huyton, Merseyside, planned to launch the merchandise as a spin-off from online art lessons he started during the first lockdown.
Mr Charles, who ends lessons by saying "Be boss, be kind", said an agreement had been reached over the slogan.
Hugo Boss confirmed it had "reached an amicable solution with Mr Charles that does justice to both sides".
The artist's sign-off was so popular it led to a demand for merchandise with the motto, which caught the attention of the German fashion brand.
The word "boss" is Liverpool slang for great.
Mr Charles said: "I'm buzzing - it is just boss. The key thing is that we're able to continue our free online art classes and release our merchandise."
Mr Charles conducted his first meeting alongside his wife Jen with Hugo Boss officials over Skype, before a company offering pro bono legal advice took over the negotiations.
He said he wanted to say a "massive thank you" to people who had given him "overwhelming" public support.
"Hugo Boss were really sound. Very friendly," he said.
He added: "By the end of the call we had them all laughing and one of their reps said she will get her kid to join in on one of our live online art classes."
More than 27,000 people logged into Mr Charles' free online classes which he devised with the help of his 10-year-old daughter.
"We always wanted to finish positively which is why we said 'Be boss, be kind'," he said.
People from Australia, Italy and Mexico were among those who took part.
The artist began marketing the slogan after people started asking for baseball caps, T-shirts and hoodies.
Money from the merchandise is being put into a trust fund for his daughter.
He received a letter from lawyers acting on behalf of Hugo Boss after he applied to trademark "Be Boss, Be Kind" in July.