Covid-19: Gyms can reopen in Liverpool City Region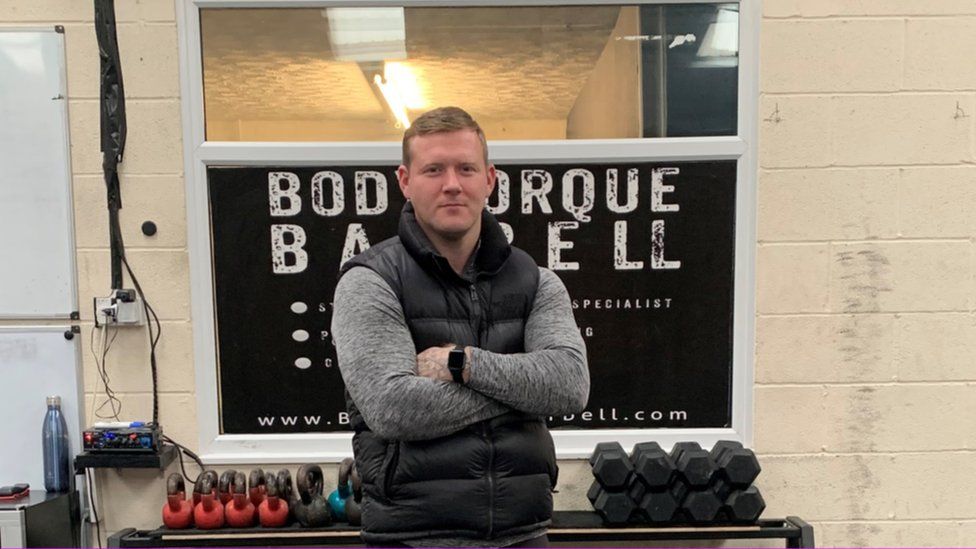 Gyms and leisure centres will be able to reopen across Liverpool after the government bowed to pressure to bring it in line with other areas under tier three measures.
They were ordered to close when the area was placed into the "very high" level of coronavirus restrictions.
Liverpool Metro Mayor Steve Rotheram said they would be allowed to reopen on Friday but soft play areas would close.
Ashley Hughes, who owns a gym in Knowsley, said it was "great news".
It has been illegal for gyms in the Liverpool City Region to open since the region went into the toughest Covid-19 restrictions on 14 October.
Mr Rotheram told BBC Radio Merseyside talks with the government continued until late on Tuesday after he appealed to bring them in line with other areas under tier three restrictions like Lancashire, where gyms remain open.
"The government have agreed with the case I put forward on behalf of city region leaders and that they would now bring us in line with other tier three areas," he said.
The Labour mayor said the government would put legislation before Parliament on Thursday to rescind the original decision to close gyms and leisure centres which will allow them to reopen on Friday.
Its owner Nick Whitcombe had urged gyms to "unite together" and stay open, with a GoFundMe page set up to help gyms mount a legal challenge to closures raising more than £50,000.
He said he was "elated" the decision had been overturned and credited it to the industry and the region "sticking together" and "generating noise" on social media.
"It's absolutely phenomenal," Mr Whitcombe said.
He said gyms should never have been closed because people's health and well-being was "paramount".
Mr Whitcombe said he hoped the fines could be written off and said the money raised would be donated to a local mental health charity.
Thea Holden, co-owner of Empowered Fit in Wirral, said she was "overwhelmed, humbled and thankful" to everyone who helped "to get justice for gyms".
Mr Hughes, who owns Bodytorque in Huyton, had signed a petition to reverse the decision and said the government U-turn was a relief as it had been worrying times for businesses in the area.
While the decision has been welcomed by gym owners, the assistant manager of Kidz Fantasy Land in Liverpool said it was "devastating" for soft play areas.
"We were already struggling to pay the bills and had to cut staff hours," Angelina Hyland said.
"We were fully booked for Halloween and were hoping it would give us a boost. Staff had worked so hard to make it safe and a fun event for kids."
She said it was "really unfair" to allow gyms and leisure centres to open but now shut indoor play areas for youngsters, adding: "It's exercise in a safe indoor environment for children."
Connor O'Brien, the owner and founder of Absolute Body Solutions in Liverpool, said it had been on the verge of going into debt.
"It is great we will be able to prevent that," he added.
Mr O'Brien said it was vital for people to have access to gyms, for both physical and mental support.
"It is massive for people's physical health, it keeps them fit, healthy and their immune system up," he said.
"But people also use the gym as their escape if they have had a stressful day at work.
"It gives them that release and with people working from home it might be the only time they leave the house."
Related Internet Links
The BBC is not responsible for the content of external sites.