Python dumped at St Helens roadside 'like rubbish'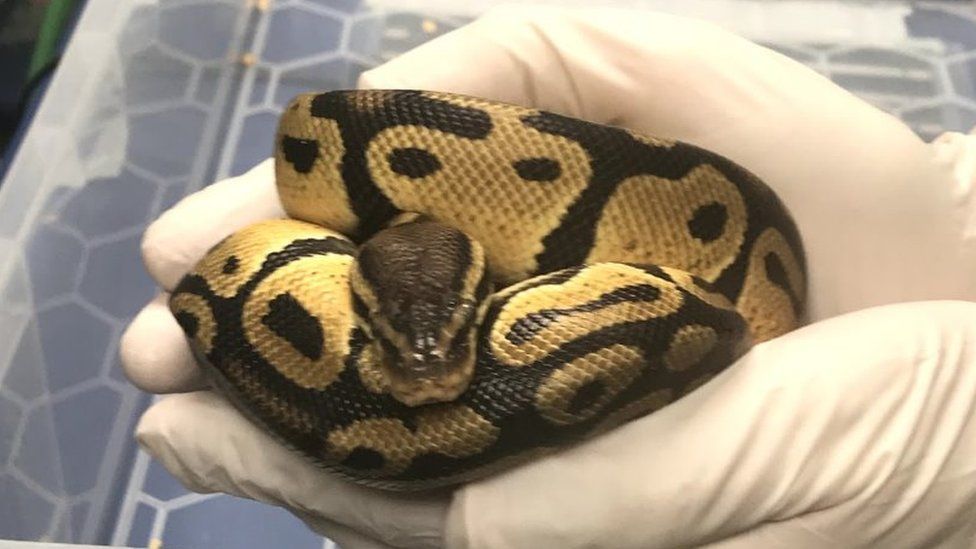 A python has been found abandoned at the side of a road after being "discarded like a piece of rubbish".
The 1m (3.2ft) reptile was found coiled up in a plastic container by a dog walker in Gartons Lane in St Helens, Merseyside, on Friday evening.
RSPCA inspector Alison Fletcher said it was left by a "callous person" with no food or water and "would have died" if it had not been found.
The charity said it had been taken to a vet for treatment.
Ms Fletcher said the manner in which the snake was abandoned was "totally unacceptable".
"It was lucky it was found by the dog, because if it was left much longer, it would have died.
"I just thought some callous person has decided to have a clear out ahead of Christmas and left their poor pet for dead."
Appealing for information about the snake's owner, she added that people who are "struggling to cope looking after snakes could simply call us for help and advice".
Once fully recovered, the snake will be passed to a specialist reptile keeper.
Related Internet Links
The BBC is not responsible for the content of external sites.