'Game of Thrones' sword murderer jailed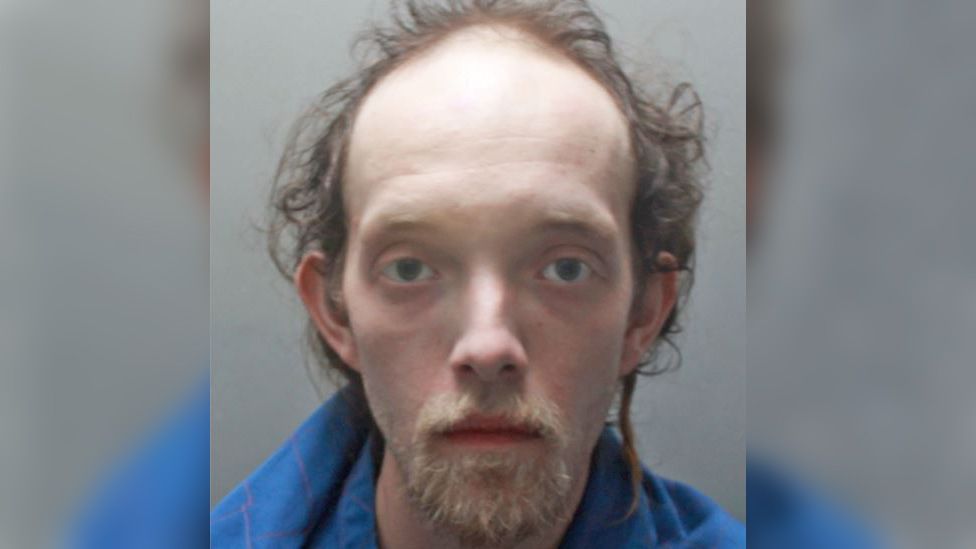 A man who murdered his neighbour with a sword he kept to inspire a Game of Thrones-style novel he was writing has been sentenced to life in prison.
Douglas Plumpton, 26, of Whetstone Lane, Birkenhead, will serve a minimum of 19 years behind bars.
Liverpool Crown Court heard how Plumpton stabbed Iain Maddocks in the leg with a large ceremonial sword.
Drug dealer Plumpton tried to cover his tracks by claiming the victim had attacked him, the court was told.
He admitted manslaughter but denied murder and was convicted after a trial.
Plumpton - known as "Rasta Jack" - stabbed Mr Maddocks on the victim's 32nd birthday on 30 March at the killer's Birkenhead flat.
As his victim lay dying, Plumpton was heard in a harrowing 999 call claiming Mr Maddocks had come to his home threatening him, adding: "If he dies, it's his own... fault."
The defendant, a left wing activist, claimed Mr Maddocks had produced a kitchen knife so he grabbed the Saxon-style sword, which was one of two he had to help him picture scenes for his novel.
Sentencing Plumpton, Judge Alan Conrad QC said the victim was killed in "horrific circumstances" which have "caused misery and pain to those close to him".
"He had done nothing to deserve the brutal armed violence that you used and which ended his life."
Judge Conrad said Plumpton would supply drugs to people known to him, including Mr Maddocks.
The judge said the victim was in debt to Plumpton and this was "the real cause of your annoyance".
Plumpton tried to make it look as though he had acted in self-defence by placing a knife by the body, and considered moving the body to an empty flat, the judge said.
In a victim impact statement Mr Maddocks' mother, Linda Maddocks said: "He was always smiling and loved life so much."
During the trial the jury heard how the victim bled to death after suffering a number of stab and slash wounds, including an injury to his femoral artery.
Related Internet Links
The BBC is not responsible for the content of external sites.