Mersey Care NHS Trust victim of £1m 'fake invoice' fraud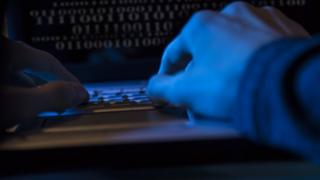 Investigators are probing a fake invoice fraud that led a Merseyside NHS trust to pay out up to £1m.
Mersey Care NHS Foundation Trust said between £900,000 and £1m was stolen last month in a "sophisticated" scam.
It involved the trust being tricked into paying out on a single bogus invoice.
The trust, which runs mental health and community care, said it was working with NHS Counter Fraud Agency (NHSCFA) "to recover funds where possible".
Chief executive Joe Rafferty confirmed the trust had been "the victim of fraud which has led to the theft of significant funds by external third parties".
The trust also runs high security Ashworth Hospital, the Broadoak Unit in Broadgreen and healthcare in HMP Liverpool.
Mr Rafferty said the trust was working with the NHSCA "to ensure that we and others learn from what has been a sophisticated approach to defrauding the trust".
"For someone to possibly target the trust in this manner is a malicious attempt to undermine the work of the NHS, which is facing challenging times," he said.
The NHSCFA said it could not comment on the ongoing investigation.
Figures released in 2017 suggested the yearly bill for fraud in the NHS topped £1bn.