Tate Liverpool: The 'risky' gallery that revived a city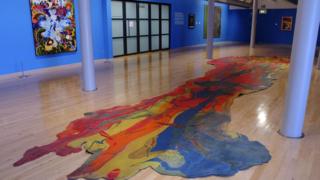 When Tory grandee Michael Heseltine was dispatched to Liverpool in the aftermath of the 1981 Toxteth riots to revive the city's fortunes, not many people would have guessed opening an art gallery was top of his list for promoting urban regeneration.
Almost four decades on, Tate Liverpool has an international reputation for artistic excellence and has been one of the flagships of the Liverpool City Region's burgeoning tourism industry.
Yet when the idea was first mooted in the 1980s, Mr Heseltine - now Lord Heseltine - found a city in economic decline and reeling from the riots.
"When the riots came I thought, 'well look, I'm responsible for this, I have a partnership with these people and they've rioted'. So I felt responsibility," said Lord Heseltine, who had been made unofficial "minister for Merseyside" as the government sought to react to the unrest.
"That's why I went to the Prime Minister Margaret Thatcher and said 'I've got to get under the skin of what the problem was'. I realised quite quickly that I would have to have answers.
"So I began to prepare a list and then someone came along and said the Tate Gallery want to open a gallery in the Albert Dock.
"I said 'fantastic' and put it on the list."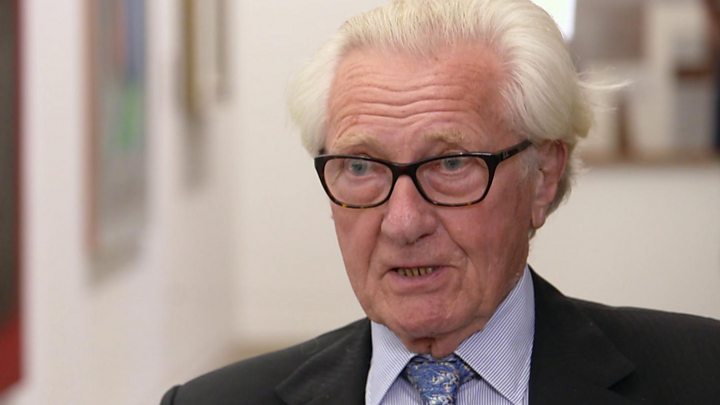 Like some others in the city, comedian Alexei Sayle, who spent five years studying art, was sceptical.
"Coming from the Left, my idea of economic regeneration was to do with factories and shipyards - the idea that art could be an economic driver didn't figure for me. But, looking back, that was out of date," recalled the comic.
"I would never have guessed that tourism, looking at things and shopping could have become economic drivers, but they have.
"In some parts of Liverpool, you are more likely to hear Spanish than Scouse."
Prince Charles opened Tate Liverpool in a converted warehouse seven years after the riots as part of the city's Albert Dock regeneration.
Among the early exhibits was the infamous "pile of bricks" - the 120 bricks arranged in two layers by minimalist sculpture Carl Andre which was mocked in the media when it was first exhibited in London.
Tate Liverpool has since seen a wide range of exhibits from Tracy Emin's bed to exhibitions from artists including Andy Warhol, Rene Magritte, Jackson Pollock, Leonora Carrington, JMW Turner and Claude Monet.
It has been part of Liverpool's resurgence as a tourist destination and was one of the focal points of the city's tenure as European Capital of Culture in 2008.
With more than 600,000 people visiting in 2017, it is in the top 100 of UK attractions, according to the Association of Leading Visitor Attractions.
According to Sayle, the gallery "has become embedded in Liverpool - you can't imagine Liverpool without it and you can't imagine it being anywhere else".
Part of the reason is to do with the staff, he believes.
"People in London galleries can be a bit snotty, but the staff here are so enthusiastic and want you to appreciate the art and their building," he said.
Maria Balshaw, director of the Tate, said it had become an important part of the Tate family.
"I've always seen Liverpool as the R&D (Research and Development) wing of Tate - it deals with modern contemporary art, can take a few more risks and experiment with audiences," she said.
"Exhibitions that are made here tour across the world, and we're very proud that it's seen as a very serious player on the international arts scene."
Ken Simons, who spent 30 years as an art handler at Tate Liverpool, added: "Initially, I had some concerns about whether it would be a success. I think everybody did, but over the years, it's kind of worked."
Tate Liverpool at 30 with Alexei Sayle is broadcast on Inside Out North West on Wednesday 15 August at 19:30 BST and on the BBC iPlayer.