Council to discuss reviewing Liverpool's 'spare mayor'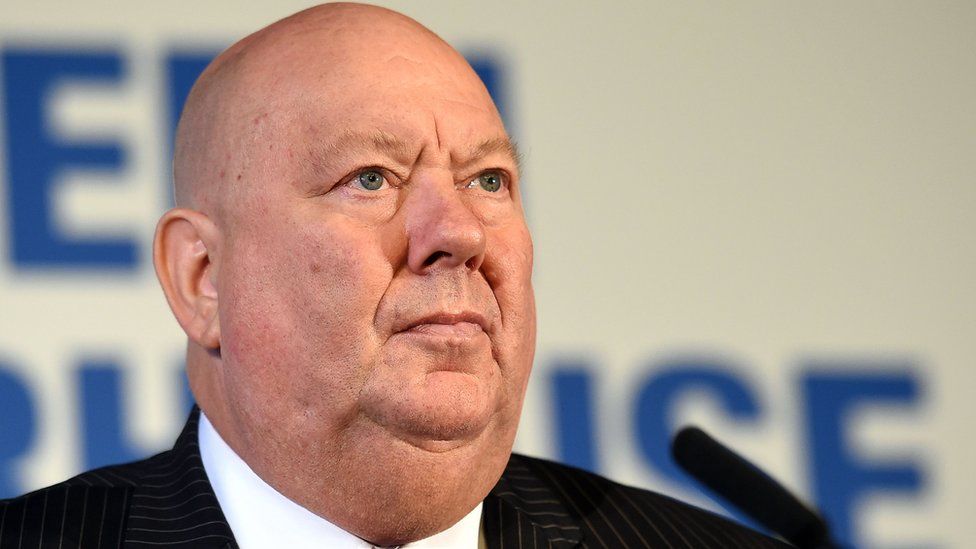 Liverpool could lose its "spare mayor" if a review of how the city is governed is given the go-ahead, it is claimed.
A mayor has led the council since 2012, but an Opposition motion said the 2017 election of a mayor for the wider city region meant a review was "timely".
Liberal Democrat Opposition leader Richard Kemp, who proposed the motion, said removing the office would "end ambiguity" and save £500,000 a year.
Liverpool Mayor Joe Anderson has been asked for a comment.
The Labour politician, who was elected as council leader in 2010 before becoming mayor two years later, is the only person to have held the office.
The text of the motion said that following the election of Labour's Steve Rotheram as mayor of the Liverpool City Region, it was now "timely" to review the council's structure and consider a return to a "council leader" model.
The motion called upon the council's head of paid service, monitoring officer and chief financial officer to produce a report on the differences between the two models of governance.
Mr Kemp said the change would save the cost of the city mayor's salary, support staff, overheads and team of advisers.
He said the city had ended up with a "spare mayor" and removing the office would enhance the city region mayor's role.
"This will make the job of selling our city easier [and] would remove the tensions that exist between the city and the city region," he said.
[CORRECTION - 12 July 2018: The original version of this story, published at 16:25 BST on 11 July, wrongly attributed the text of the Opposition motion to a "council spokesman".]
Related Internet Links
The BBC is not responsible for the content of external sites.