Plan for £900m 'green' hydrogen plant to power homes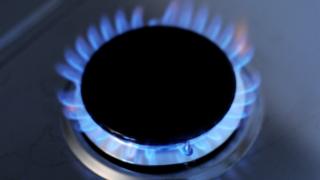 A gas distribution firm is planning a "visionary" project to build a "green" hydrogen plant to supply millions of homes in north-west England.
The £900m project would extract low carbon hydrogen from natural gas to "power industry and heat two million homes", Cadent Gas Ltd said.
The company wants the plant to be in operation by "the mid-2020s" but is yet to secure funding.
The mayors of Liverpool City Region and Greater Manchester support the plan.
Steve Rotheram said the idea was "visionary, timely and just what we need" in order to "lead the way in finding cleaner, greener sources of energy".
His Greater Manchester counterpart Andy Burnham said it had "the potential to be a fantastic project" and could create "thousands" of jobs.
Cadent, which wants the plant to eventually provide fuel for trains, lorries and buses, predicted at least 5,000 jobs would "flow from" the project, of which up to 80% would be local.
It said the project would be the first "large-scale use of hydrogen in this way" in the UK and would "most likely" be located in Cheshire.
It proposes storing the carbon captured during the hydrogen extraction process in the gas fields in Liverpool Bay, which it said are due to be decommissioned.
Cadent believes the project, known as HyNet, would reduce carbon emissions by more than one million tonnes per year.
A spokesman said the firm will discuss the proposals with the government, energy regulator Ofgem, and potential partners.