Alfie Evans: Supreme Court asked to consider 'end life support' case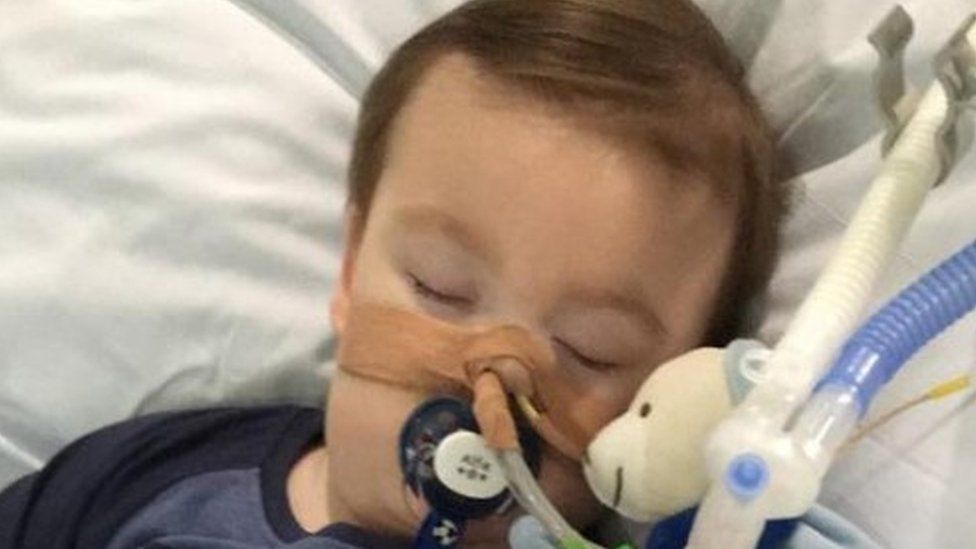 The parents of a seriously ill boy have asked whether Supreme Court judges can consider whether doctors can be allowed to stop providing life support.
Tom Evans and Kate James want to take 21-month-old Alfie Evans, from Bootle, Merseyside, who has an undiagnosed brain condition, for treatment abroad.
Alder Hey Children's Hospital said further treatment was "inhumane".
The Court of Appeal last week upheld the High Court's original ruling that Alfie should receive palliative care.
He said: "Alfie's need now is for good quality palliative care."
Alfie suffers from a mystery neurological degenerative condition.
The family's solicitors said Alfie's parents were at their son's hospital bedside when the application to the Court of Appeal to ask if they can appeal to the Supreme Court was made.
Their solicitors believe the application will be dealt with swiftly.
Alder Hey Children's Hospital said in a statement: "The Supreme Court will now consider the application to appeal the decision of the appeal court.
"Our priority is to continue providing Alfie with the best care possible."
CORRECTION: 12 March 2018. This story, originally published on 8 March, stated that the family's appeal had already "been lodged at the Supreme Court". This is not the case - an application first has to be made to the Court of Appeal.
Related Internet Links
The BBC is not responsible for the content of external sites.