Sir Ken Dodd leaves hospital after chest infection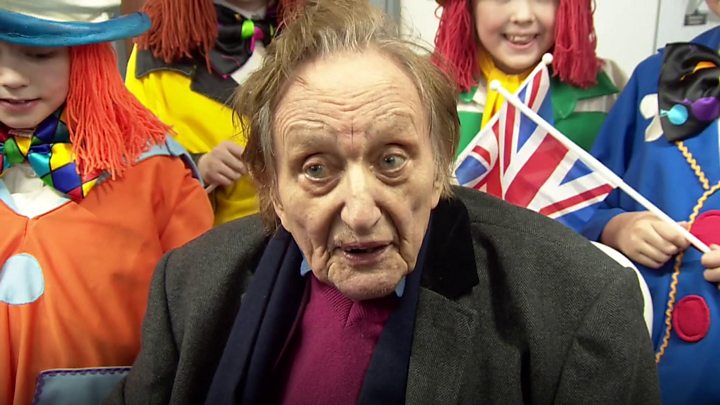 Veteran comic Sir Ken Dodd has said it is "wonderful" to be leaving hospital after six weeks of treatment for a severe chest infection.
The 90-year-old comedian was admitted to Liverpool Heart and Chest Hospital on 12 January and returned home on Tuesday.
Sir Ken, whose career stretches back nearly 60 years, said: "I have been so very well treated and I can't praise the staff at the hospital too highly.
"And the porridge here is remarkable."
"I thought I was Mr Happiness and all of a sudden just before Christmas - bang," he said.
Sir Ken thanked the NHS and nurses who cared for him and said he was now feeling "wonderful", adding: "It's a beautiful day for going home."
While in hospital, the Liverpool funnyman said he was honoured to be visited by the Lord Mayor of Liverpool, adding: "The love and affection of people has made me cry."
He later described people who spread false rumours of his death online as "monsters".
Sir Ken was knighted last year by Prince William in honour of his lengthy showbiz career and charity work.