West Kirby magazine fraudster jailed for £2m scam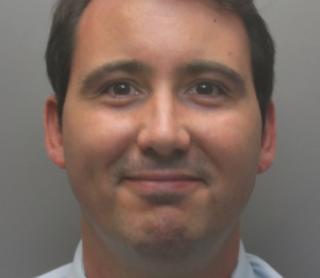 A businessman who cheated thousands of small firms out of £2m by selling adverts for fake magazines promoting the emergency services has been jailed.
Peter Daly, 38, of Hilton Grove, West Kirby, initially denied fraud but admitted the offence halfway through the trial.
On Monday, he was jailed for eight years and a month at Liverpool Crown Court.
Judge Andrew Menary QC described Daly as "cocky, arrogant, and egotistical".
The court heard the scam involved selling advertising space connected with the emergency services.
Daly only produced and distributed some magazines when the BBC Radio 4 programme "You and Yours" highlighted two of his magazines and mis-sold adverts.
He operated from different premises, including Market Street in Birkenhead, and used virtual office services in London to hide his location, the court was told.
'Determined fraudster'
Staff were paid cash to cold call businesses using a script to place adverts in magazines allegedly to be distributed to thousands of homes supporting the work of the emergency services.
But only poor quality publications were produced as samples which the judge said contained "only generic articles that could have been written or sourced off the internet by a nine-year-old".
The judge described Daly as "a determined fraudster determined to carry on even after you realised that the police were interested in your dishonest schemes" who thought he could "blag his way out of any situation".
Jonathan McIlveen, defending, said while Daly may "have appeared cocksure" during the trial he is "a different character after being incarcerated for the first time".
Daly was also disqualified from being a company director for 12 years.
Bernard Carey, 36, of Ringwood, Prenton, who admitted money laundering by letting Daly use his bank account, was sentenced to an eight-month suspended jail term and ordered to carry out 150 hours unpaid work.