Ferry across the Mersey captured by photographer Tom Wood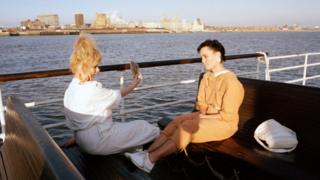 A photographer's collection of images taken during his daily commute on Liverpool's Mersey Ferry has gone on display.
Tom Wood said the project, which he started in 1978 to pass the time, started out "accidentally".
But he ended up shooting thousands of rolls of film, capturing the characters and fashions of the day.
He amassed almost 25 years' worth of images, stopping in 2002.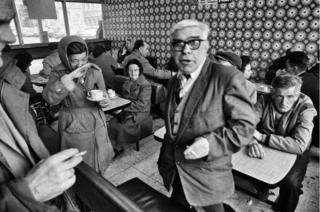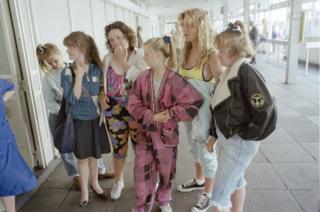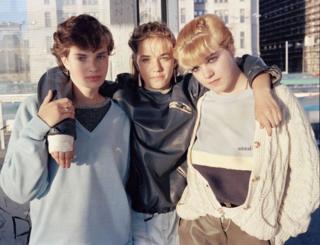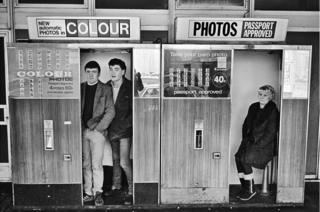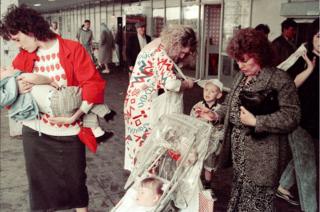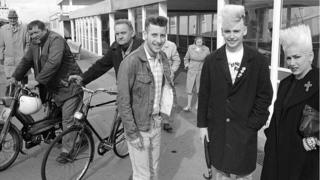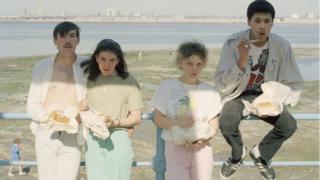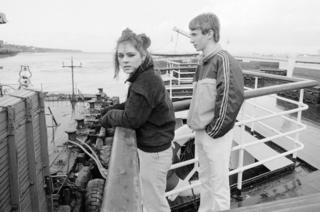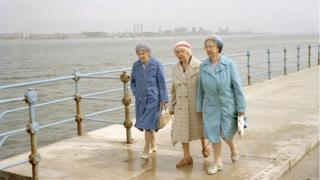 The Pier Head - Tom Wood is at Liverpool's Open Eye Gallery until 25 March.