NHS trust to end Liverpool Prison healthcare provision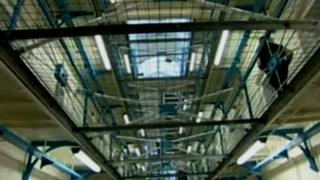 An NHS trust has said it is to stop providing health services for inmates at Liverpool Prison.
Lancashire Community NHS Foundation Trust said it would continue operating its 28-bed inpatient unit until April.
The trust said it faced "significant challenges" delivering the service and was instead planning to specialise in providing mental health services within Lancashire and South Cumbria.
NHS England said it was looking to secure alternative care at the jail.
The Ministry of Justice, which is responsible for the prison, has yet to comment.
The trust said the decision was taken with "regret, after careful consideration of a number of factors".
"We have been reviewing the healthcare services within the Liverpool prison for some time and there have been significant challenges to providing the service that have been difficult to overcome," a statement said.
But the trust maintained the main reason behind its decision was its long-term strategy to focus on mental health provision and to develop its specialist mental health and out-of-hospital services.
A spokesperson for NHS England North said: "There have been a number of challenges and we continue to work closely with the existing provider to manage the situation."
"Appropriate alternative arrangements will be put in place" for those needing treatment, the spokesperson added.
The prison is awaiting the arrival of a new governor after the previous incumbent Peter Francis moved to another role.
Built in 1855, Liverpool Prison can house up to 1,300 Category B and C inmates.