Mother's plea to Aidan McAteer over Violet Youens death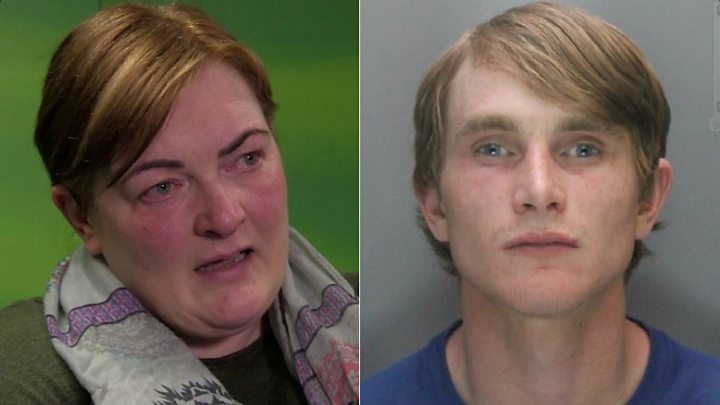 The mother of a man believed to have left the country after a four-year-old girl was killed by a car has pleaded for her son to contact police.
Violet Grace Youens died after being struck by a stolen vehicle while walking through St Helens, Merseyside, on Friday.
Police are trying to trace Aidan McAteer, 23, who is believed to have left the country hours after the crash.
His mother Alicia contacted police after seeing his photo on the internet.
"I... knew it was him, so as soon as I got my head round it I phoned the police," she said.
"I was heartbroken. I'm his mum, but you have got to think about that little girl's family. It's not not right what happened to [her]."
The mother of four - who has another son, 18, and two daughters aged 11 and 20 - said she would usually hear from Mr McAteer every day, but had not heard from him since before the crash.
She added: "I need him to come home. He's running scared.
"I feel awful, but it's not about me. That family have lost a little girl, it must be horrific for them."
Another man, Dean Brennan, 27, appeared at Liverpool Magistrates' Court on Wednesday charged with assisting an offender, theft of a motor vehicle and being carried in a stolen vehicle.
A third man, aged 23 and from Prescot, Merseyside, was arrested on suspicion of being carried in a stolen vehicle but released pending further inquiries.