Liverpool 'lack of care' home owners fined £80k over 'dangerous, dirty' conditions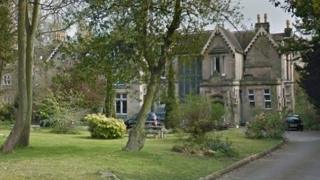 Two brothers who ran a care home where elderly residents lived in squalor have been fined more than £80,000.
The men owned Mossley Manor Care Home in Liverpool, which was shut in 2015 after the Care Quality Commission (CQC) found it to be "dangerous and dirty".
Amer Latif, 47, of Woolton and 56-year-old Amjad Latif, of Altrincham, Greater Manchester admitted 14 offences at Liverpool Magistrates' Court.
Judge Andrew Shaw said it was "a lack of care home, not a care home".
He fined the younger brother, of Oakfield Avenue, and his older sibling, of Suffolk Road, a total of £80,800 plus £1,500 prosecution costs.
The brothers earlier pleaded guilty to failing to report deaths of 10 people in their care, failing to inform the CQC of three serious incidents, and exposing residents to "significant" risk and harm.
'Harrowing'
In 2015, the CQC asked a judge to close the home - which housed more than 40 elderly and vulnerable people - after inspectors found there was no hot water in much of the building and that it had an "overpowering smell of urine".
Inspectors found some residents had not been bathed or had a shower for nearly a month.
The CQC had been alerted by a woman who took her own mother out of the home after spending only two hours there.
The Latif brothers' lawyer Kevin Donnelly said they did not dispute the case outlined by the CQC and "accept that these failings were wide ranging and significant".
He said they had inherited the home from their father in 2002 and because it ran smoothly for more than a decade they "took a step back" and allowed the management team to run it for them.
They did not appreciate how far things had deteriorated, he said.
Mr Donnelly said they expressed their remorse for what happened and had no plans to operate in the care sector again.
The judge said the individual stories of neglect at the home had been "harrowing".
The home and grounds are now on the market for £2.7m.