Liverpool drug trafficker's family ordered to forfeit £2m legacy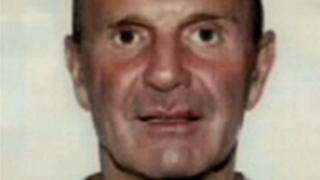 Nearly £2m in cash and property has been seized from the family of a drugs baron who died in 2012.
Career criminal Leslie McGuffie, 67 and from Liverpool, had served time for robbery and drug trafficking offences, the National Crime Agency (NCA) said.
His wife Ann McGuffie, 69, and 44-year-old son Simon McGuffie were stripped of £1.89m from Luxembourg bank accounts and £9,563 cash from a Liverpool flat.
They lost £94,831 from the sale of a flat in Spain after a High Court order.
The property and money were recovered using civil recovery powers, under which a High Court judge can order their seizure where there is no legitimate explanation for how they came to be owned.
Leslie McGuffie's assets were amassed from 1993 to 2003, when he was on the run from HMP Sudbury in Derbyshire.
He used fraudulently obtained UK passports in six names, the NCA said, adding that he was later twice imprisoned in the Netherlands for drug trafficking under two of the aliases.
'Most wanted'
Upon release, he moved to the Costa del Sol and in 2007 became subject to a European arrest warrant.
In 2010 he was arrested in the UK and sent back to prison for absconding and fraud offences relating to the passports.
He was released on compassionate grounds the following year and died in 2012.
Mrs McGuffie, of Ibbotsons Lane, Liverpool was convicted in 2011 of assisting her husband by impeding his arrest, the NCA said.
Simon McGuffie has six convictions for offences including drug trafficking and is on the NCA's most-wanted list.
Stephanie Jeavons, deputy director for the NCA's Economic Crime Command, said: "Civil recovery powers are a very effective tool which focus on criminal assets rather than individuals."