More help for Liverpool's homeless as emergency shelter rules change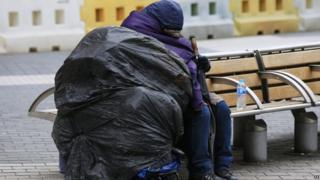 A cold weather shelter for the homeless is to open more often.
Previously it has only opened when temperatures fell below 0C on three consecutive nights.
But now the shelter, based at St Stephen's Church, will open whenever the mercury dips below 2C.
The move is designed to help up to 20 rough sleepers who refuse to go into temporary accommodation, said Liverpool City Council, which provides 750 beds for homeless people.
Mayor Joe Anderson said: "There is still a misconception that those who are sleeping rough are doing so because there is nowhere for them to go.
"We fund 750 beds a night in Liverpool but not everybody is accepting the offer of help despite the No Second Night Out gaining tremendous support from the public.
''We have to accept that some rough sleepers are refusing help and with a harsh winter ahead we need to find new ways to solve that problem."