Liverpool care home 'could not prevent' missing dementia patient's death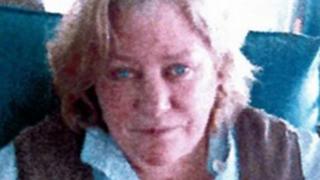 A care home could not have prevented the death of a resident who wandered out of the building during a fire alarm, an inquest jury has concluded.
The body of Maureen Umosoh, 49, was found two weeks after leaving Beechwood Specialist Care Centre in the Aigburth area of Liverpool on 16 December 2015
Mrs Umosoh, who had dementia, was found in Garston Docks. A pathologist said she probably died of hypothermia.
Her family said she had been "failed by the system".
Hours before the fire alarm on the day of her disappearance, a psychiatrist recommended that Mrs Umosoh, who had suffered a brain injury in 2012, should return to supervised one-to-one care, the inquest heard.
But the jury concluded the home could not have prevented her from leaving after the alarm had sounded and the doors automatically unlocked.
The jury said the risk of someone escaping the building had been managed in a "reasonable and practical" way.
But Mrs Umosoh's sister Kathleen Regan, from County Waterford in the Republic of Ireland, said she had been "failed" by the system.
"She was put there for her safety yet she was able to walk out of that home. We came here in January to bring Maureen home to bury her and we went away without answers and we are going away again without answers."
Beechwood Specialist Care Centre said its priority at all times was the "health and wellbeing of the people we support".
A statement said: "Maureen was much loved by everyone at our home and nearly a year on is still missed by staff and residents alike. Our thoughts and sympathies are with her family at this difficult time.
"Balancing the need for safe evacuation during a fire alarm, providing a safe and secure environment for residents and also respecting people's rights is a very important responsibility.
The coroner and jury, it added, "agreed the home could not have prevented this tragic event".