Stolen turtle Clyde returned safe and well to aquarium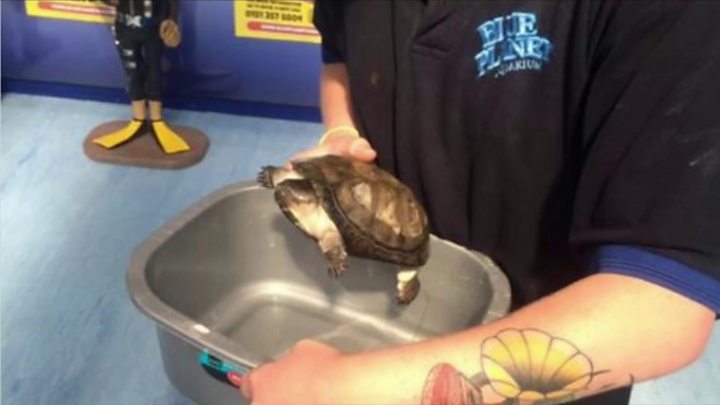 A turtle that was stolen from a tank at its aquarium home has been returned safe and well in a washing-up bowl.
The 20cm (8ins) mud turtle, known as Clyde, was taken by a boy who climbed into the tank at Blue Planet Aquarium in Ellesmere Port.
Police, who had warned that Clyde could die without specialist care, said the turtle was returned earlier.
CCTV images showed a boy carrying something under his jumper, which police thought was Clyde.
"The boy was completely soaked and had no top on, which may have attracted your attention," said Det Sgt Rob Grantham, of Cheshire Police,.
A spokeswoman for Cheshire Police said on Wednesday: "Clyde was returned by a group of people. We are talking to them."