Teenagers found hiding under cannabis farm floorboards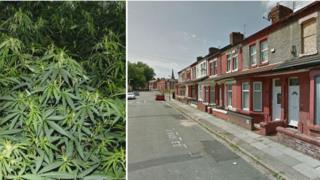 Two teenagers were found hiding under the floorboards of a cannabis farm during a police raid.
The pair, aged 18 and 17, were discovered during the search, which also uncovered about 100 marijuana plants inside the house in Liverpool.
Merseyside Police said the crop, found in Suburban Road, Anfield, on Thursday, had an estimated annual yield of £400,000 a year.
Both men were arrested on suspicion of cultivation of cannabis.