Police appeal after St Helens Royal Python goes missing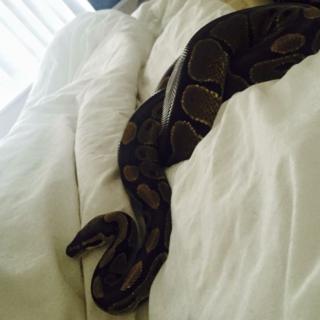 A Royal Python snake is missing after slithering away from its home, prompting a police appeal.
The green and brown pet snake, named Nigini, is not venomous and normally lives at a house in St Helens.
Merseyside Police is urging the public "to be vigilant" in an effort to find the snake, whose owner reported it missing.
Experts believe it will be in a warm place "such as a rockery or plant pot."
Anyone who sees the snake, described as being between 5ft to 6ft long, green and brown with beige markings, is urged to contact Merseyside Police on 101.