Arrest over Angela Eagle death threats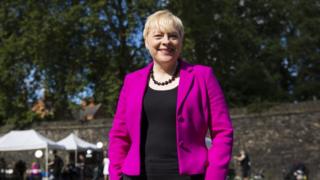 A man has been arrested on suspicion of making death threats to Labour Party leadership contender Angela Eagle.
The 44-year-old was arrested in Paisley, Renfrewshire after allegedly making threats to kill the Wallasey MP in an email, Merseyside Police said.
In a separate incident a brick was thrown through a window of her Wirral constituency office which police are also investigating.
Ms Eagle, 55, is currently campaigning to replace party leader Jeremy Corbyn.