Laura Mottram: NHS failings contributed to patient's hanging death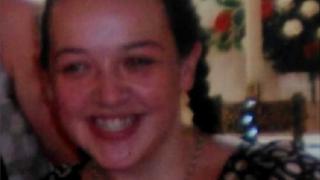 Severe failures at an NHS mental heath unit "more likely than not" contributed to the death of a vulnerable woman, an inquest has ruled.
Laura Mottram, 23, was discovered in a shower room with a ligature around her neck at the Broadoak Unit in Liverpool.
Mersey Care NHS Trust accepted its Harrington Ward was "chaotic and dysfunctional" at the time.
While Ms Mottram died due to compression of her neck, the jury concluded her intentions were unclear.
Returning a narrative verdict, it said the evidence pointed to a history of severe failings at the unit, which more likely than not had significantly contributed to Ms Mottram's death in February 2015.
Mersey Care NHS Trust has apologised to her family, and admitted mistakes were made.
Ms Mottram, who had a personality disorder, should have been closely monitored, the jury was told.
She also needed psychological therapy that was not available on the ward.
Nurse Amy Newsham said on the night Ms Mottram died, a member of staff who had been observing her had to leave to deal with another patient who was self-harming.
Coroner Andre Robello said the trust had also admitted other mistakes, including not conducting a risk assessment.
After the hearing Ms Mottram's father, Joe Mottram, paid tribute to his "wonderful, kind, happy, generous" daughter.
"Laura was a vulnerable young woman in crisis and it is difficult for us to understand why she was not better protected," he said.
A spokesman for Mersey Care NHS Trust said: "We are very sorry and saddened by the death of Laura Mottram and recognise that mistakes were made while she was in our care.
"We offer our heartfelt sympathies to her family and friends, but we understand that nothing we say will alleviate the sense of loss they must feel."
He said the trust had made a number of improvements, including changes to its management structure and providing additional training to staff.