Landlord jailed for 40 months over ex-soldier's death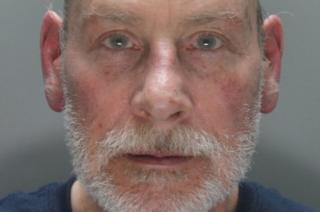 A landlord has been jailed for causing the death of a former soldier after refusing to take him to hospital when he fell from unsafe scaffolding.
Steven Weedon, 34, who had epilespy, was found dead in his bed the next day.
He had fallen from scaffolding at the home of his boss and landlord Anthony Minehan in Southport, Merseyside, in March 2014.
Minehan, 63, was jailed for 40 months for manslaughter and perverting the course of justice.
Liverpool Crown Court heard that he employed Mr Weedon and other ex-soldiers to carry out work on his house.
Prosecutors claimed he employed them as cheap labour and failed to take any steps to ensure they were safe on the scaffolding.
The court also heard that Minehan lied to police about what had happened and encouraged others to lie too.
When the soldier fell, Minehan would not call an ambulance but took him to another rented house he owned elsewhere in Southport.
Scaffolding company Abacus has admitted breaking health and safety laws.