Liverpool's Gems youth centre saved from closure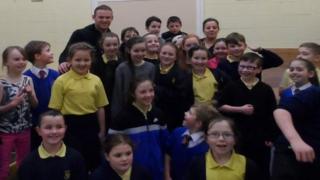 A popular Liverpool youth centre which faced an uncertain future after its National Lottery funding ended has been saved from closure.
The Gems centre in Croxteth will be funded for another six months after the city council agreed to pledge £42,000.
The centre had been funded with the help of a £90,000 lottery grant over the past three years, but an application for fresh funding failed.
Liverpool mayor Joe Anderson said he hoped to find a long-term solution.
"The Gems centre does invaluable work for young people in the area and it would be a massive blow if it was forced to close because its lottery money has ended," he said.
"The funding we have provided will enable it to continue for another six months and provide a breathing space while, hopefully a long-term solution can be found."
The centre has been open since 1969 and caters for about 70 young people every day.
It hosts a variety of activities from dance classes to play schemes.